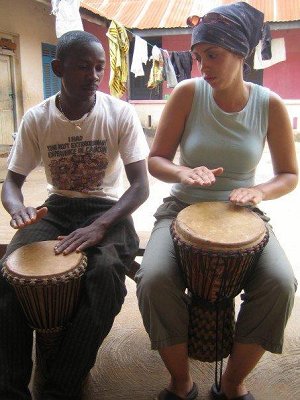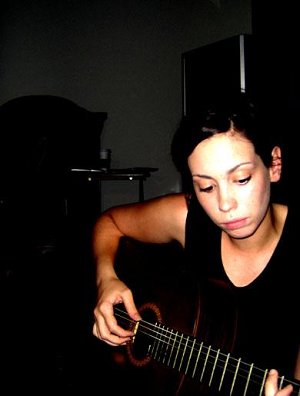 Ms. Wormann's Page
Ms. Wormann has been teaching music at Osage Elementary School for ten years now. Before she worked at Osage Elementary school she taught for one year in Bridgeton and student taught at Coopers Poynt Elementary School in Camden, NJ.
Ms. Wormann went to Rowan University where she studied classical guitar and also fulfilled the vocal track of her program.
Studying and embracing different cultures became a passion of hers after taking two multicultural music classes at Villanova University. Since then she has traveled to Ghana, Bolivia, Peru and India in search of ways to incorporate culture and music into her classes. She is currently planning a trip to Thailand and Cambodia in the summer of 2014.
Ms. Wormann has participated through an Early Childhood music program called "Music Together."

Music Together is an internationally

recognized early childhood music program which believes that "

All children can learn to sing in tune, keep a beat, and participate with confidence in the music of our culture, provided that their early environment supports such learning."
Ms. Wormann has also completed her Masters Degree in Special Education through Walden University.
Finally Ms. Wormann recently received a professional development grant from NEA to enter the Musician Leadership Program for one year with the organization "Music For People."
Music for People is a not for profit organization that seeks to promote a humanistic approach to the way music is taught, performed, and appreciated. Music for People also strives to act as a catalyst in gathering people together to play and sing by creating safe environments in which they can explore music improvisation.
She has also been published as a Star Teacher in South Jersey's Suburban Family Magazine.
And in NJEA's magazine "The Review"
Pictures of concerts performed at Osage School have also been recognized and published through the national magazine "
Music K-8
"
Our most recent publishing in "Music K-8"