Welcome to the Free to Be Club's Website!
(Refer to the dates below and/or on the calendar for the days our club will be meeting)
"Be who you really are, do not change for anyone, and always, always
dream big enough to achieve."
Unknown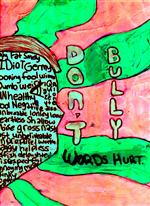 Free to Be Club is a club for those who wish to make a difference in the world around them starting with their school community. The club members take an active role in promoting a positive school climate here at VMS. We also discuss important issues such as bullying and ways we can help not only ourselves but each other. The meetings take place in Room D-6 at least twice a month; their dates/time can be found on this website's "Calendar" link and on the "Free to Be Club" bin located on the wall across from the Sixth Grade office. You must have a permission form completed for all beginning meetings (you can access a permission form on this website, and also attain one outside of D-6 or in the "Free to Be Club" bin).
All new members are welcome to join!
Meeting Dates for December:
Wednesday, December 11th
Wednesday, December 18th
Advisor: Ms. Pryzbylkowski, Room D-6